CLCA AeroMed has a vast experience of retrieving and transporting patients suffering from a wide range of complex and non-complex health conditions
Our clients include:
– Insurance companies
– Travel companies
– Maritime companies
– Government & non-government organisations
– Public and private companies
– International repatriation & assistance companies
– Self-pay customers
CLCA AeroMed provides a full bed-to-bed transfer service, meaning that we will accompany the patient from their current hospital to their home or receiving hospital.
We are able to provide the safest and highest level of care for patients across the globe for a variety of illnesses and injuries with neonatal, paediatric and adult transfers available.
Our own dedicated aeromedical team specialise in 'short-haul' missions within the UK and Europe but we are also able to arrange and coordinate flights from further afield through our global network of EURAMI accredited, air ambulance providers. Our wealth of experience means that we can support even the most complex of health needs in the most challenging locations.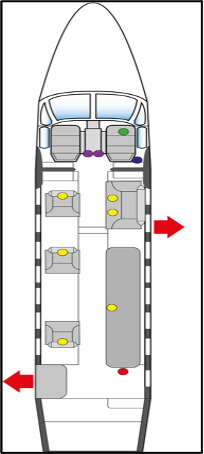 Our trusted air ambulance partners are able to accommodate one or two patients, equipped with the highest quality of staffing and equipment to meet the stringent demands of critical care whilst also providing seating and workspace for a medical team and additional escorts (where possible).
Complete the form below for a callback from one of our team.